Flower Festival - Azalea, wisteria, spring maples
A vision of flowers writ large across 120+ acres
The season when Mifuneyama Rakuen looks its finest
Apr 3 - May 7 2023
8:00 - 18:30
Daytime / A carpet of flowers thatched by 200,000 azaleas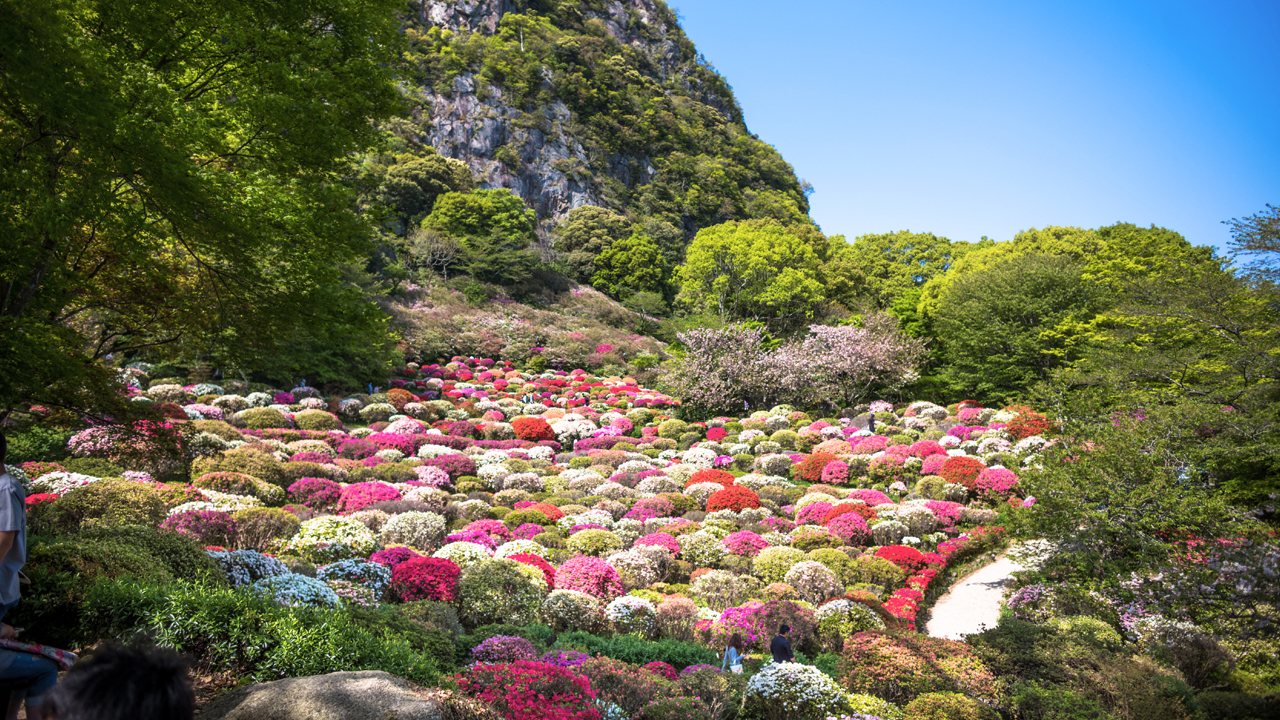 Far and away the signature sight of Mifuneyama Rakuen is the bowl-shaped azalea valley. Like a veritable carpet of flowers, the area is thick with azaleas of all colors and is a stunning vista.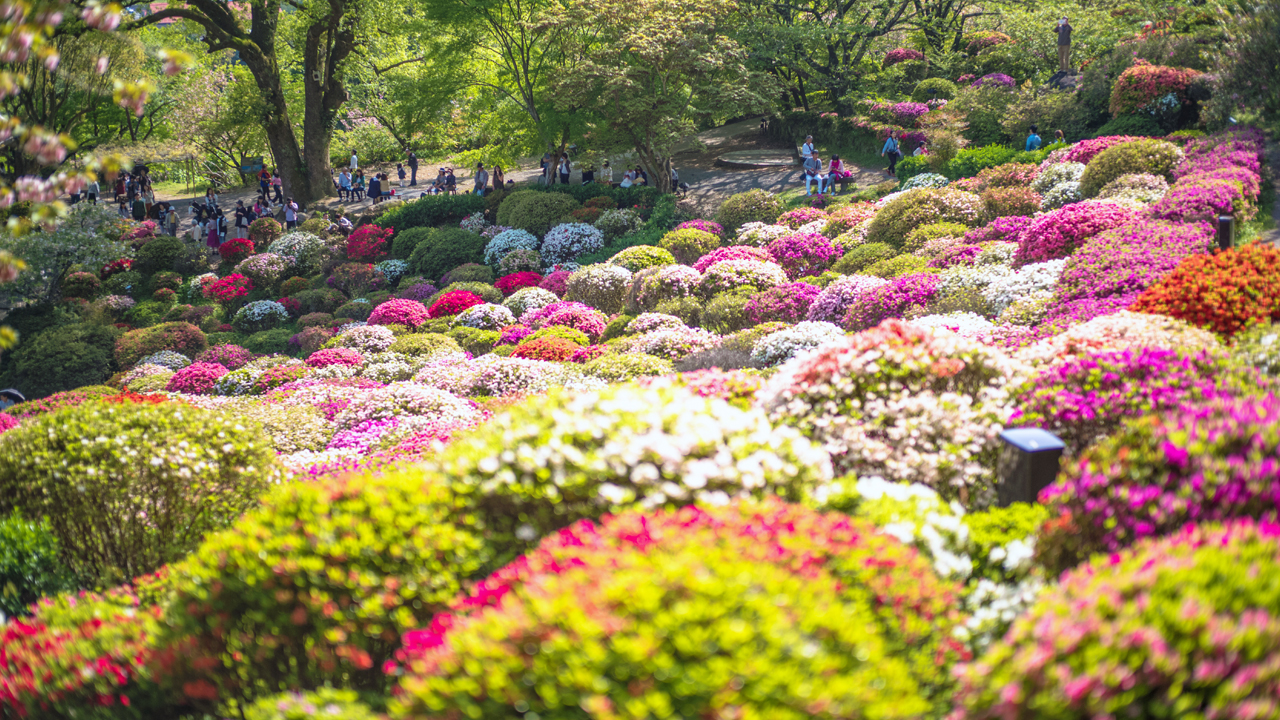 There are approximately 200,000 azaleas of different types, such as the Kurume and Hirado varietals. To the side of the Hagino Ochaya tea house is a large wisteria estimated to be 170 years old. A true expanse of flowers spreading in every direction will delight your senses.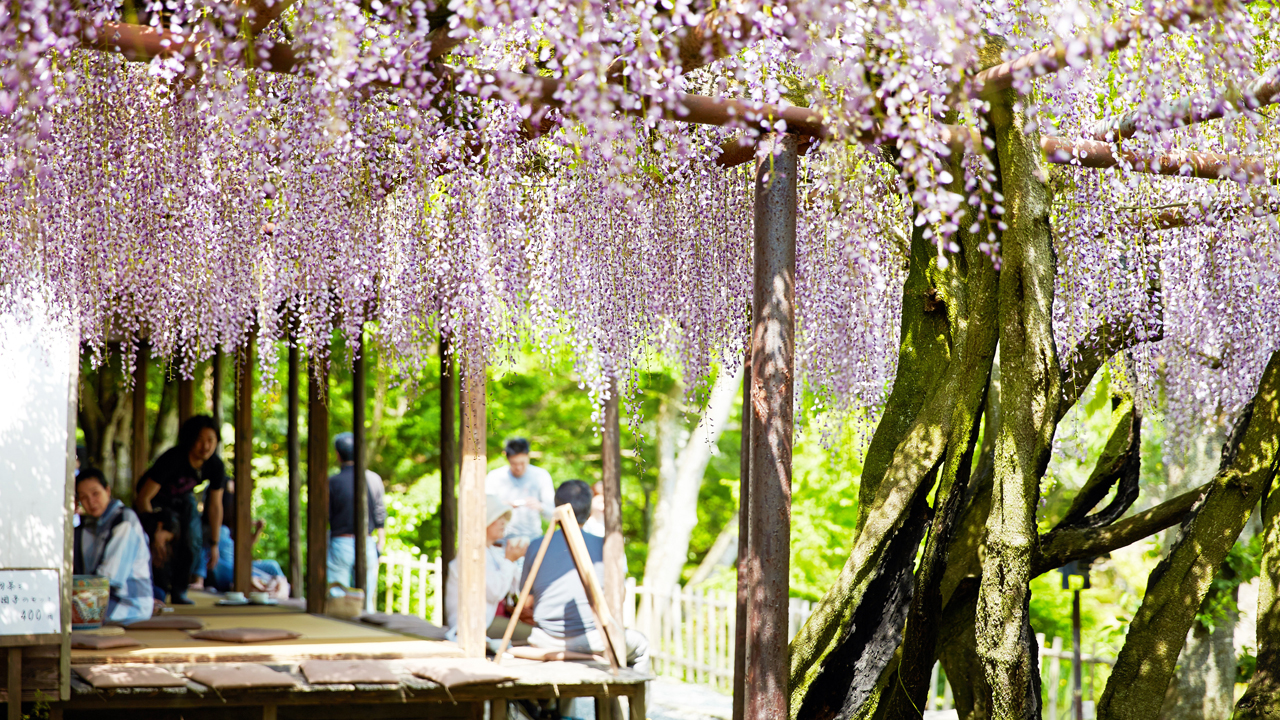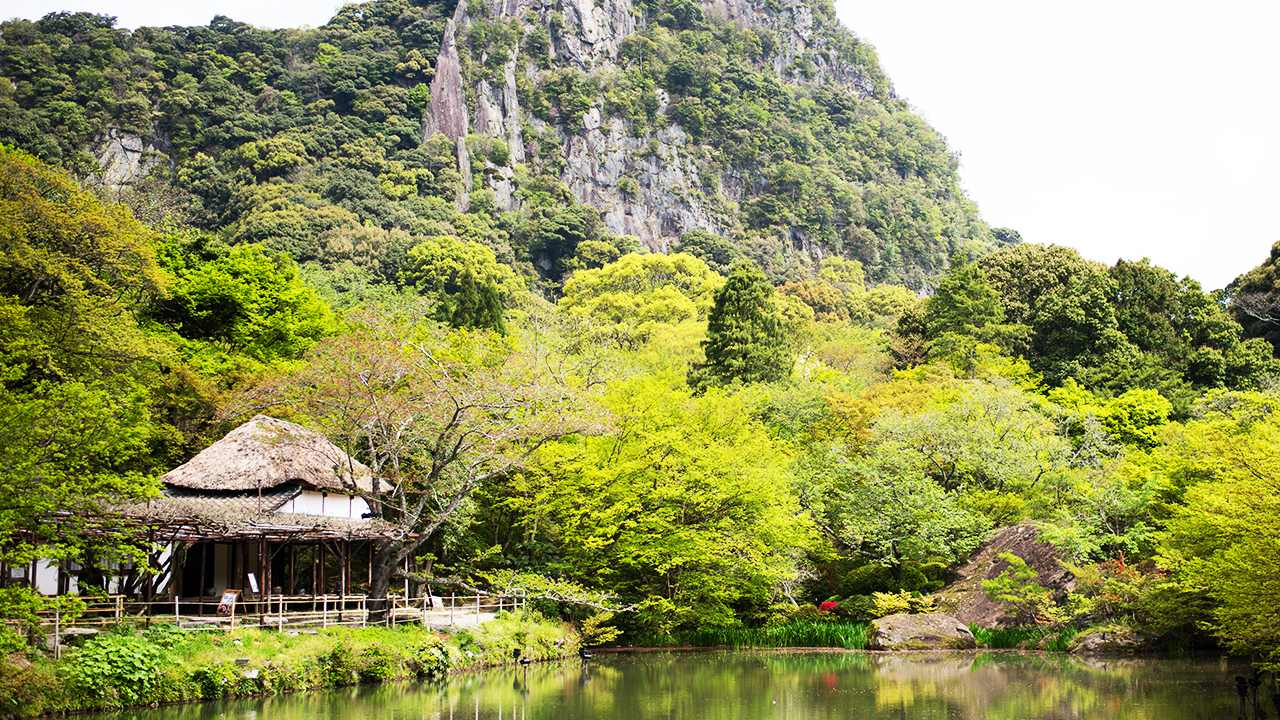 The budding new leaves are referred to as "spring foliage," in reference to the foliage of autumn. Their pale, translucent quality is beautiful and as lovely as their fall cousins. When illuminated at night, the area is bathed in an enchanting mood.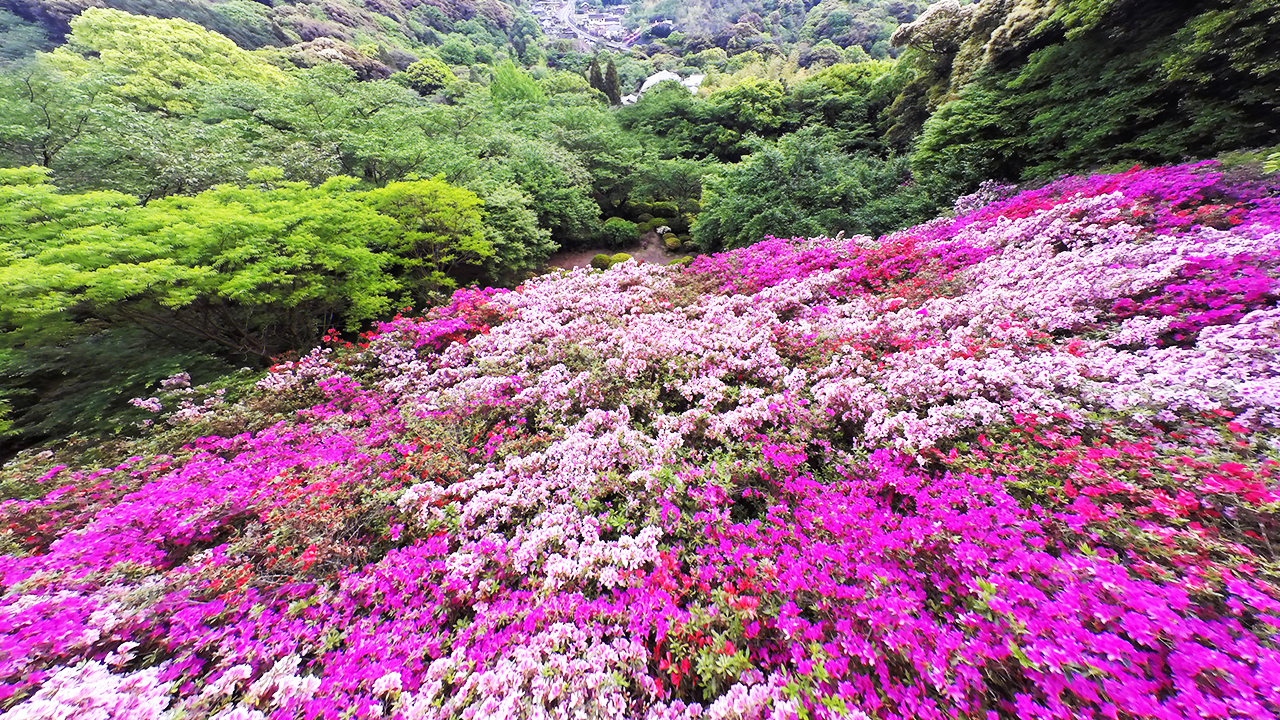 A flower viewing platform has been installed to the left of Mt. Mifune to great acclaim, allowing you to stroll the grounds surrounded by greenery. It stands about 30 meters above ground and gives you a truly magnificent view of the azaleas. The best time to see the flowers there is from late April to early May.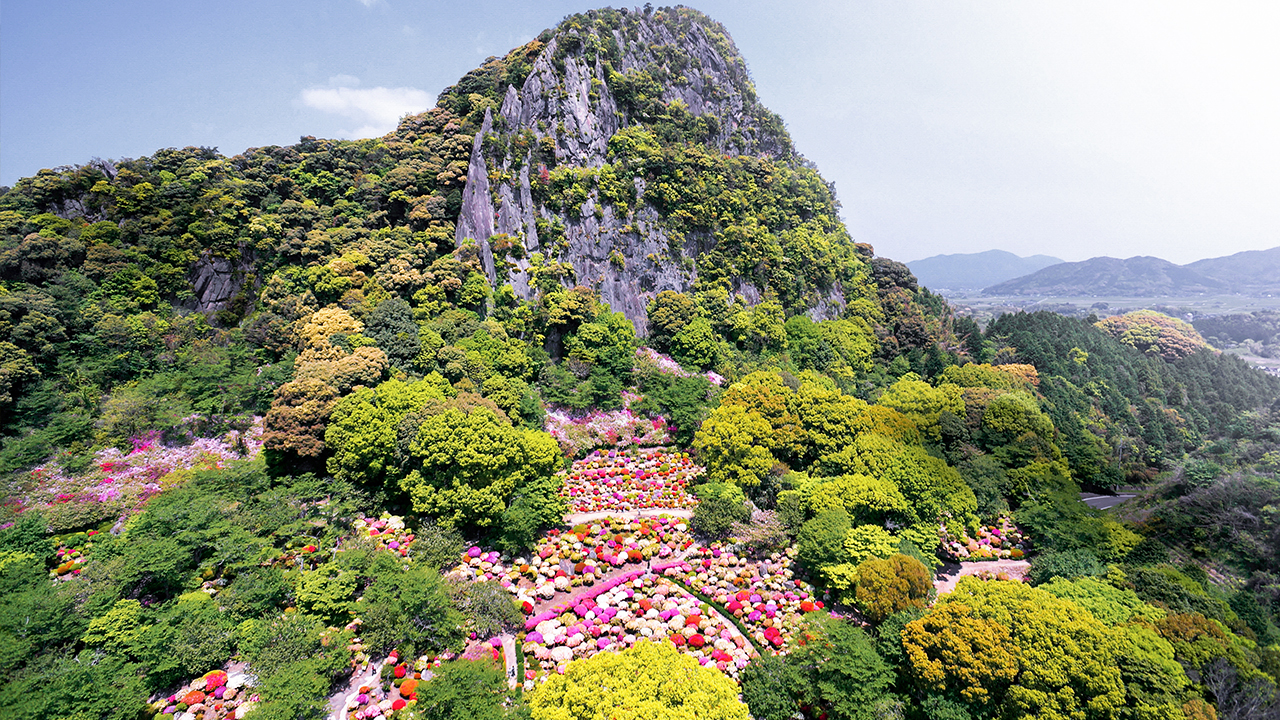 Over the 178 years since Mifuneyama Rakuen was opened, the valley of Kurume azaleas, blooming off the cliff of the gardens, have played a central role. They are also prominent in the Flower Festival in spring. The bowl-shaped, undulating landscape and rich vistas on display are a pleasure to gaze at.
kaji synergy restaurant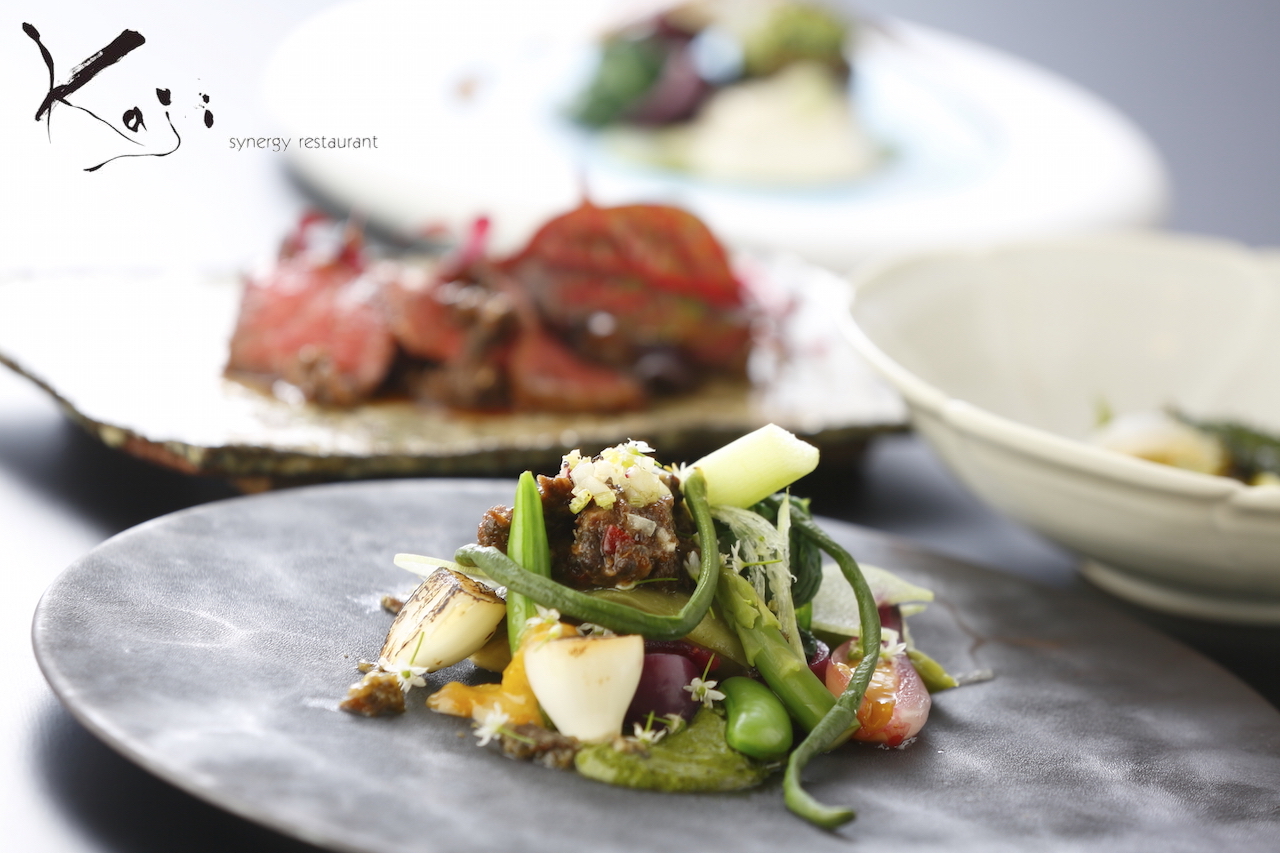 Food and crockery brought up in the land of nature-rich Saga.
Lunch 11:30〜14:00L.O.
Dinner 18:00〜20:30L.O.
*Closed: Monday and 3rd Sunday
For more information, please visit here.
Chaya Bar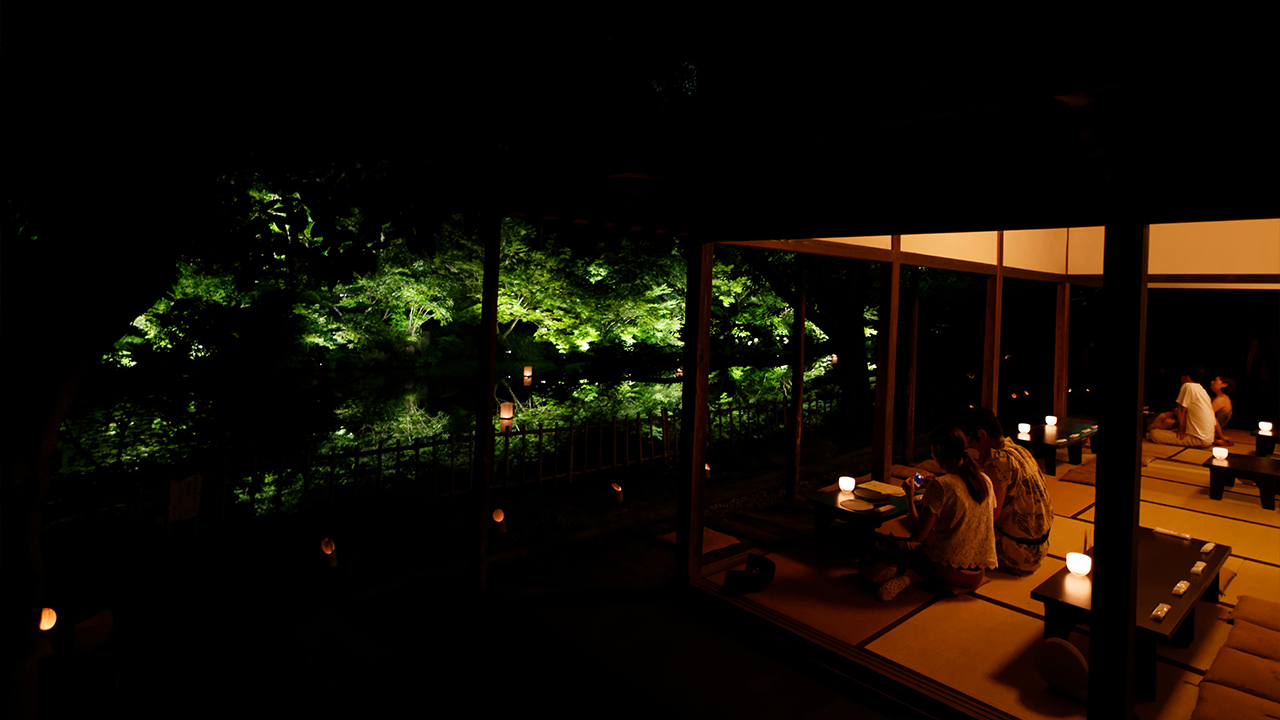 Guests staying at Onyado Chikurintei and Mifuneyama Rakuen Hotel are welcome to patronize the Chaya Bar, which comes into being inside Hagino Ochaya Tea House.
22:00-25:00
(Last order: 12:30 a.m.)
Overview
Dates

Apr 3 - May 7 2023
Days closed

Open seven days (also during rainy weather)
Hours

8:00 - 18:30
Admission

¥700 for adults, ¥300 for elementary school student
※ Garden entrance is free of charge for guests staying at Onyado Chikurintei and Mifuneyama Rakuen Hotel
※ Please contact us regarding group rates
Please note:

Drone aerial photography is prohibited.
Bringing tarp and alcohol is prohibited.
Your cooperation is much appreciated.