Autumn Leaves Festival
Fall scenery extending
over 500,000 m2 and Japan's largest
autumn leaves illumination
Nov 8 - Dec 4 2022
Daytime 8:00 - 17:30
Night 17:30 - 22:00
[rain or shine]

Daytime / Autumn Leaves Festival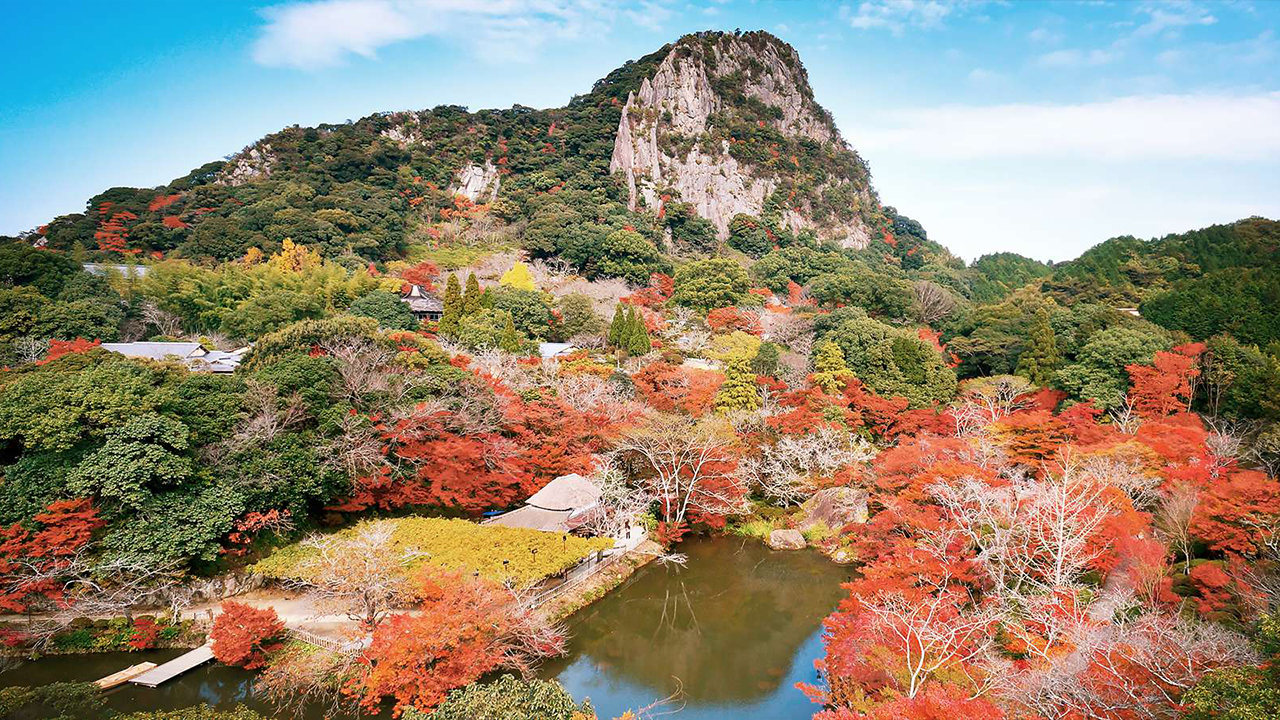 Fiery fall colors at Mifuneyama Rakuen
As beautiful as a brocade—overlapping red, orange, and yellow fall leaves extending over a 50-hectare garden with Mt. Mifuneyama, 210 meters tall, as the backdrop.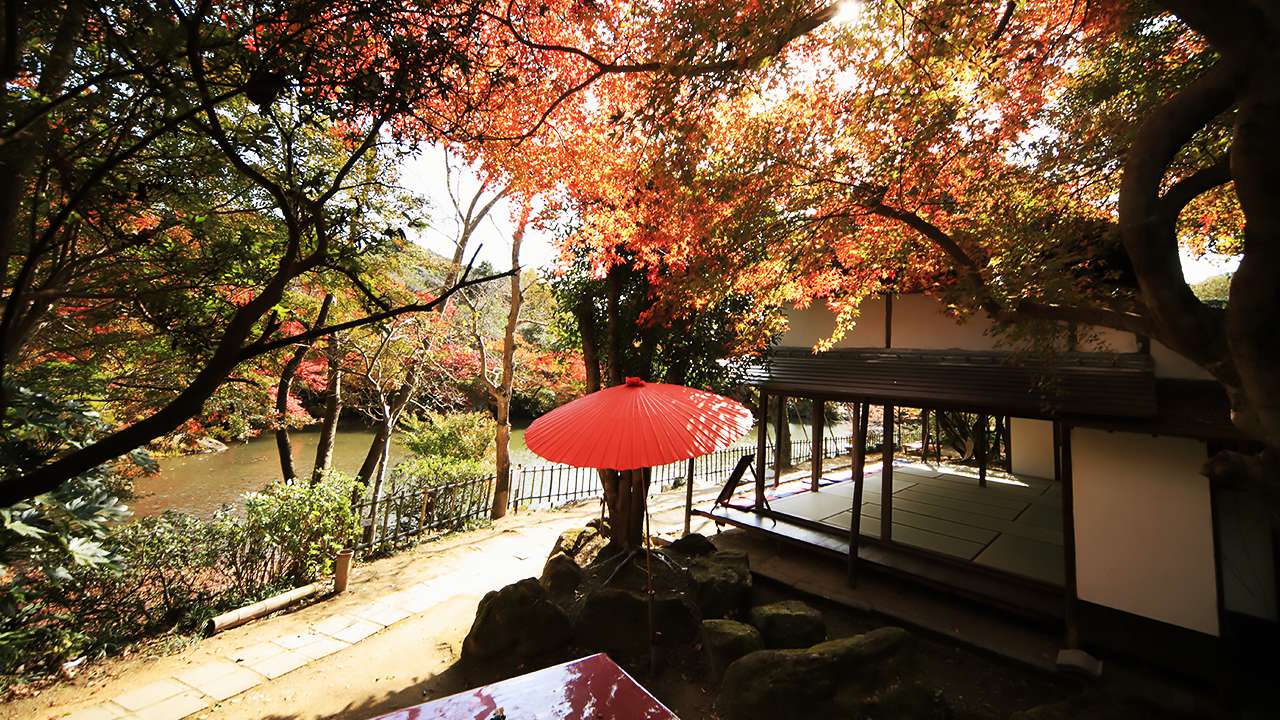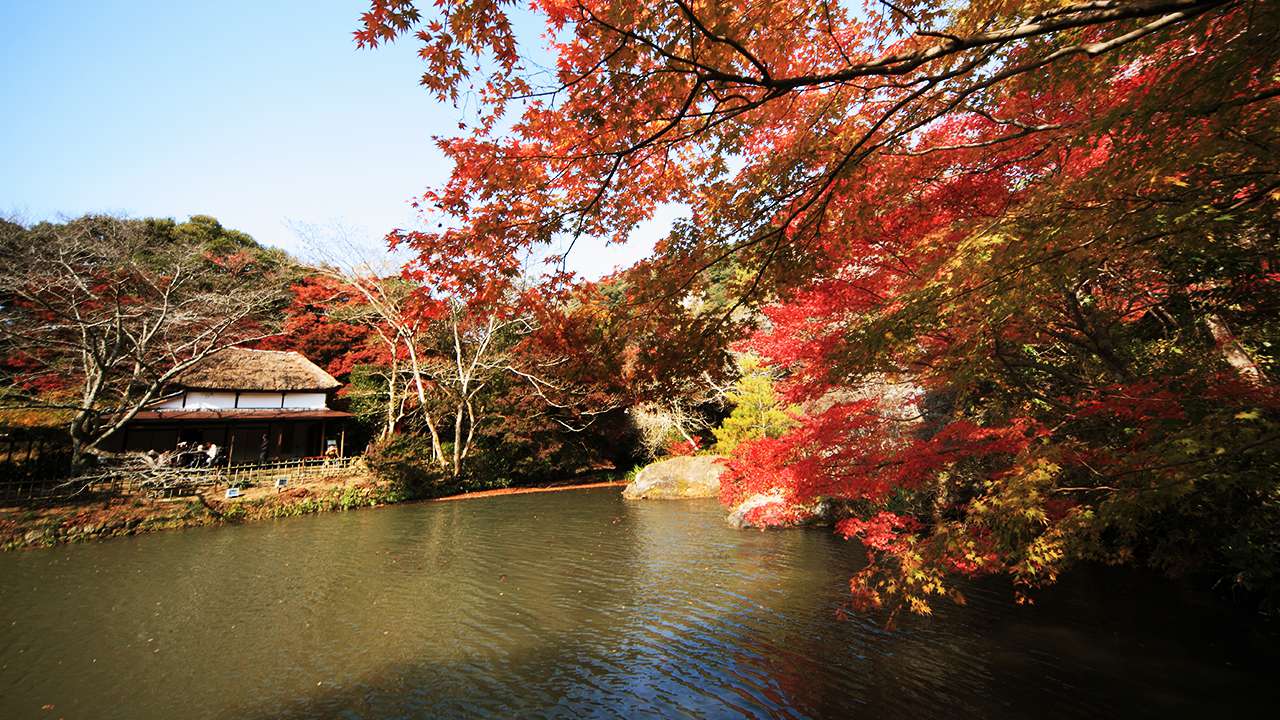 Highlights abound—a 170-year-old maple tree that colors the heart of Mifuneyama with fall hues, well-known spots such as Azalea Valley and Furimuki Slope, together with views of fall leaves all along the far side of the garden's pond.
Night / Tamayura evening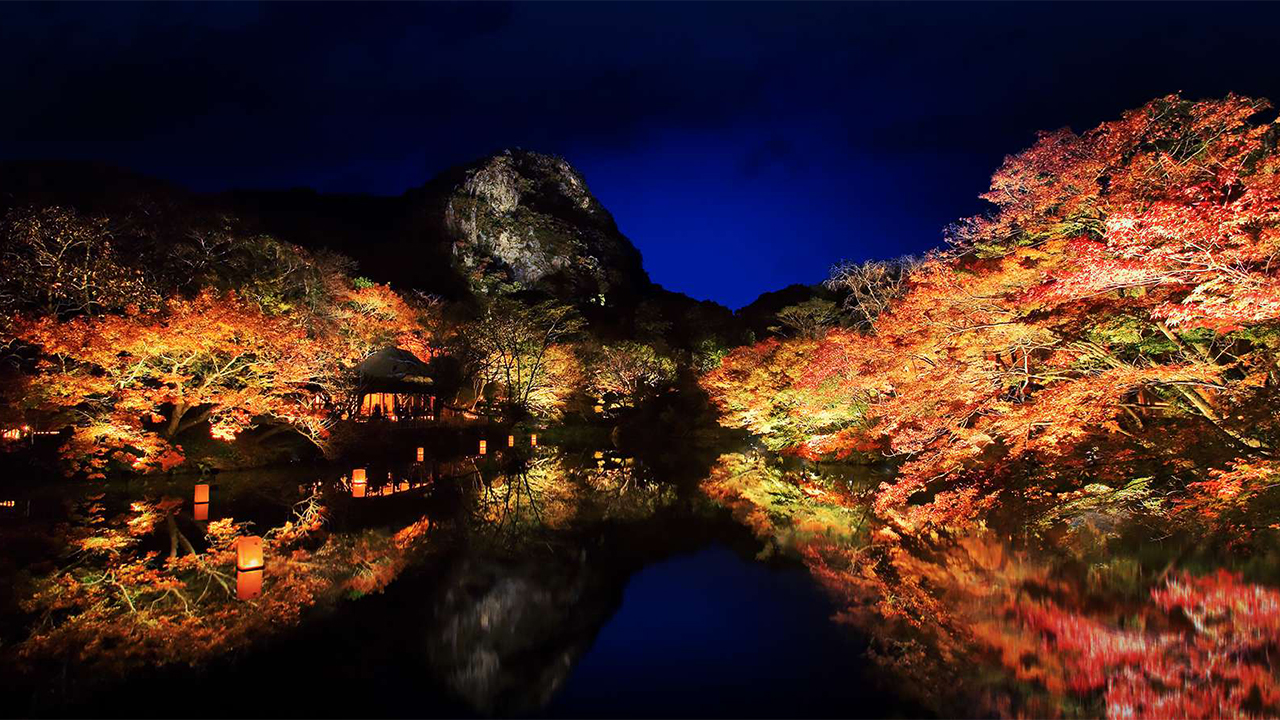 Covering an area of approximately 13 hectares, Japan's largest fall foliage illumination
The sky, changing color little by little with the changing angle of the sun. Richly colored fall foliage emerging from the darkness. A quiet fall scene that can only be appreciated at night.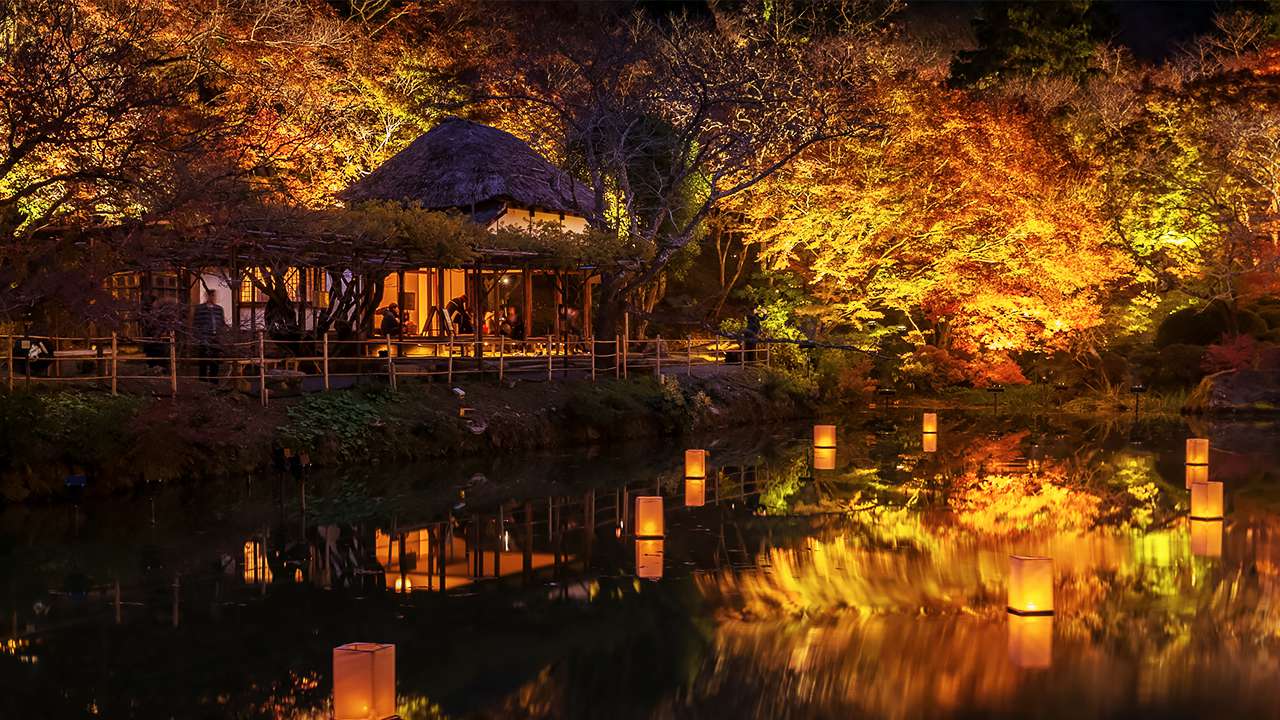 Through views that can only be enjoyed at night, we invite you to discover the distinctive tastes of the garden's creator, Lord Shigeyoshi Nabeshima. These include the configuration of the walking paths, the positioning of the trees, and the garden itself, which was designed taking advantage of natural topographical features and differences in elevation.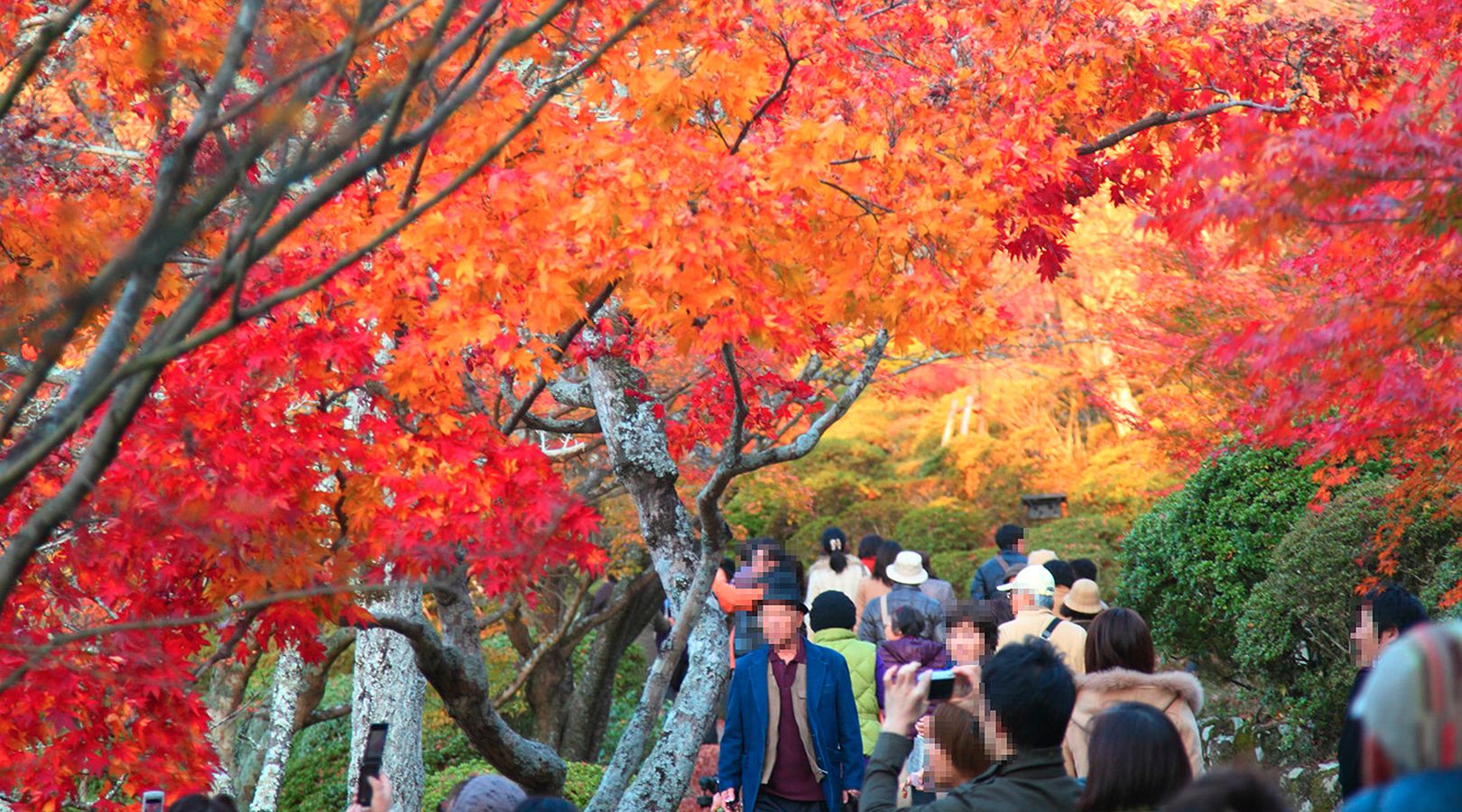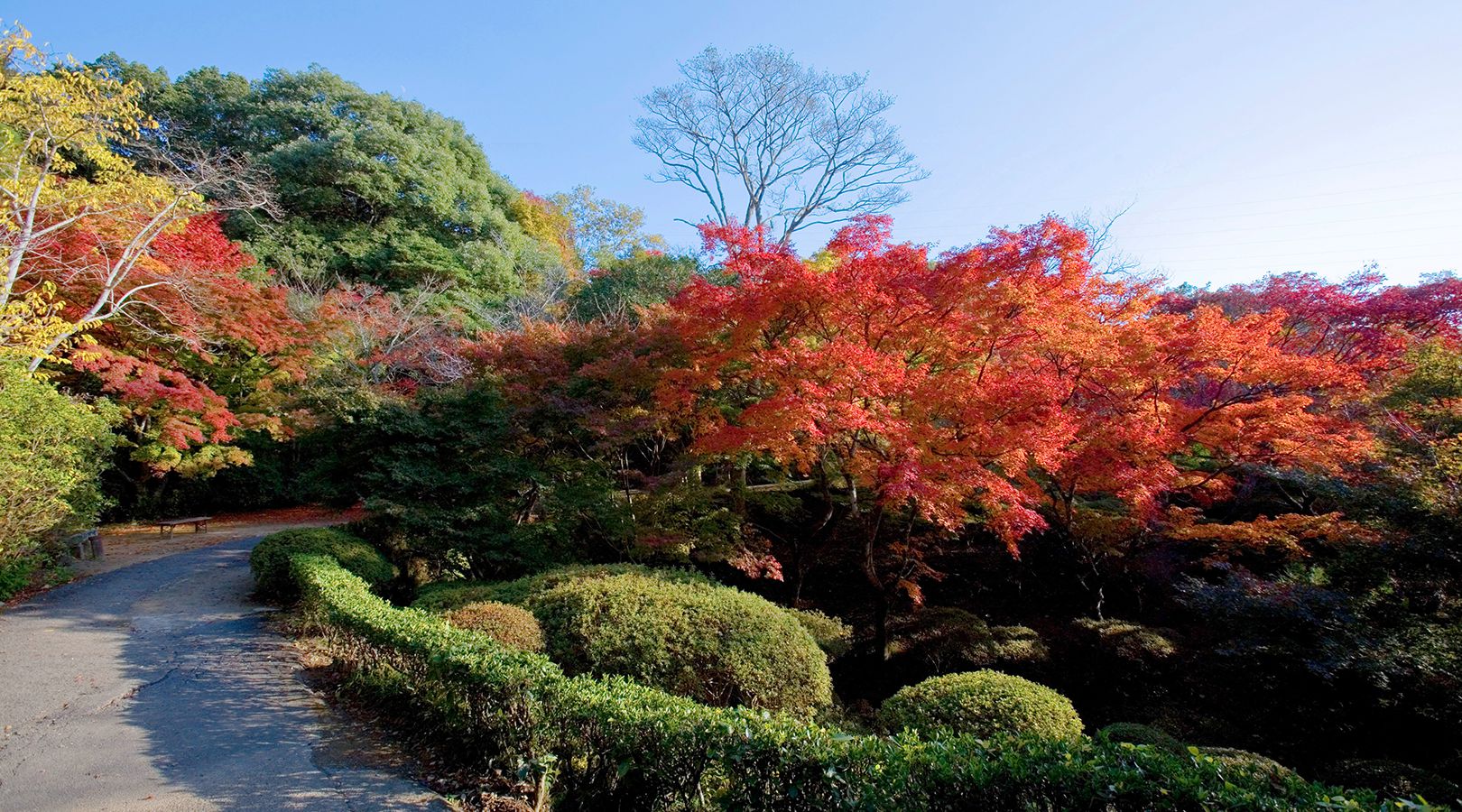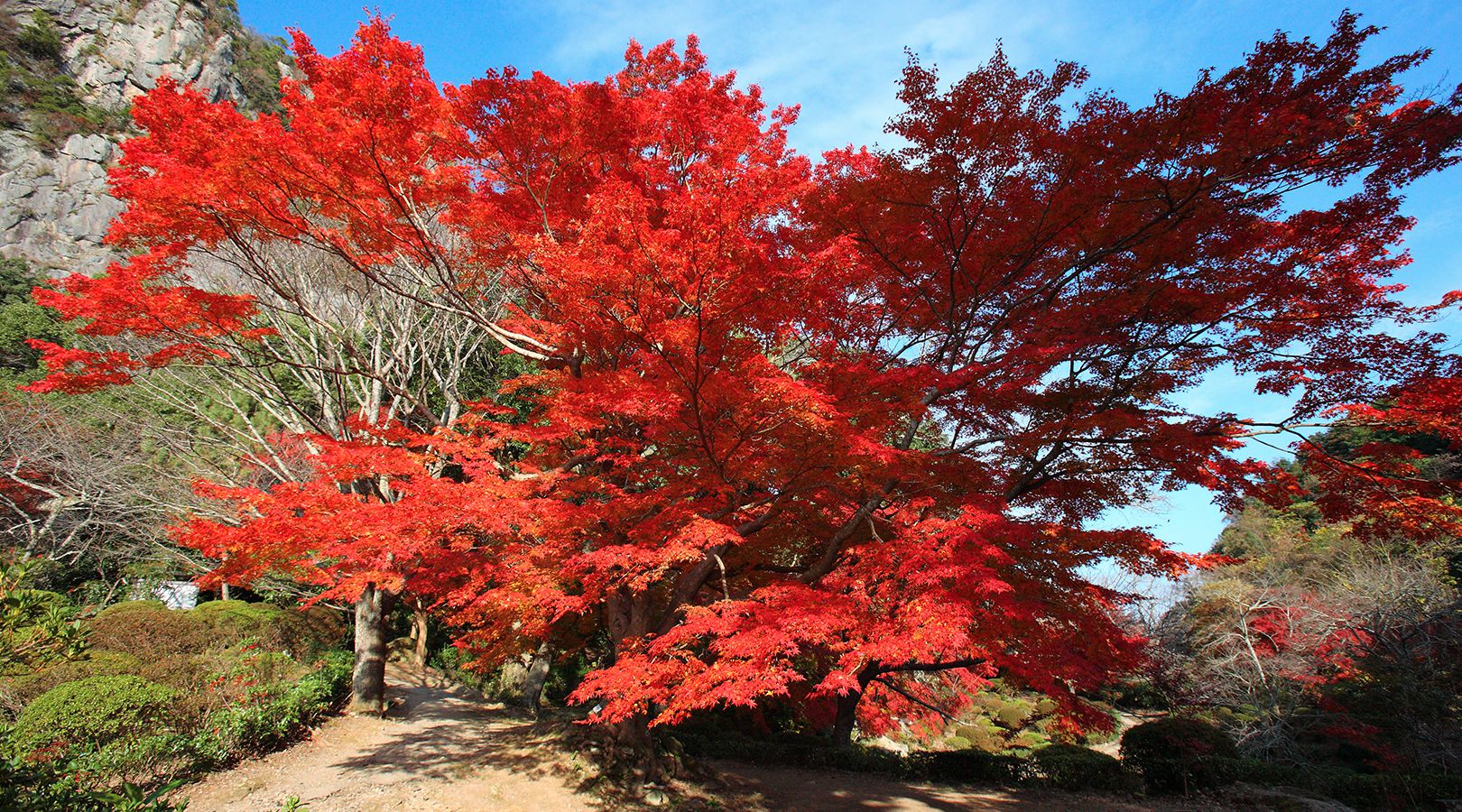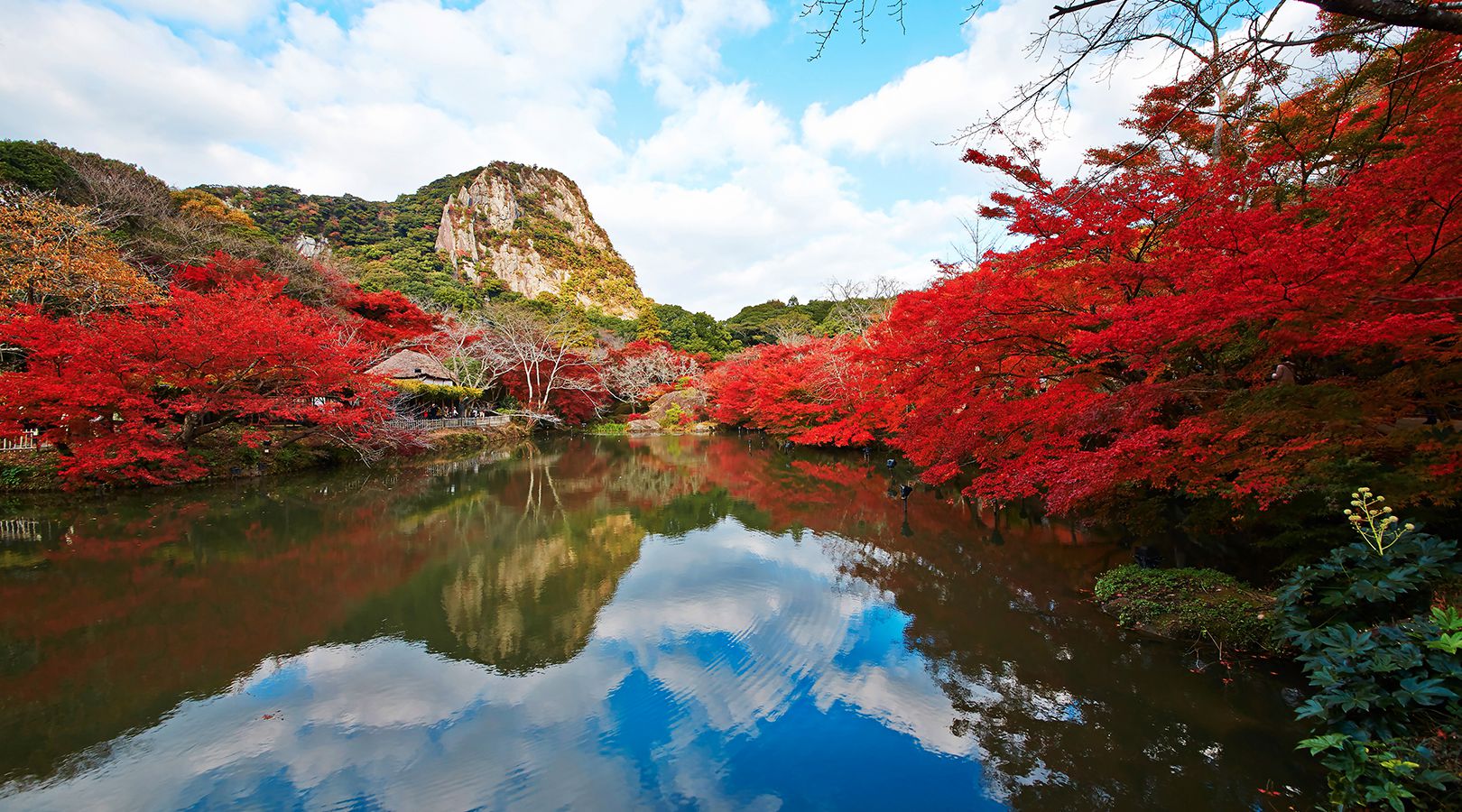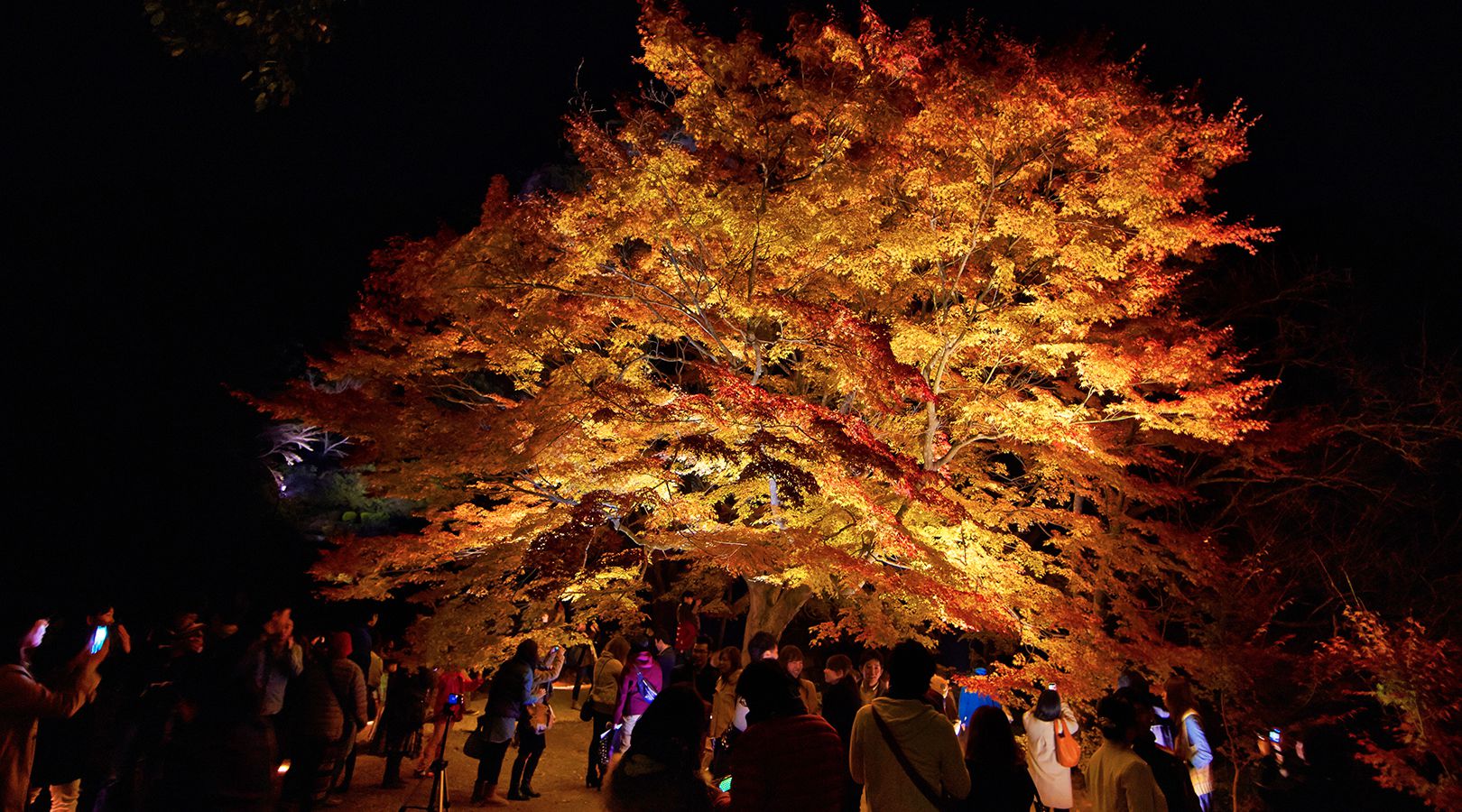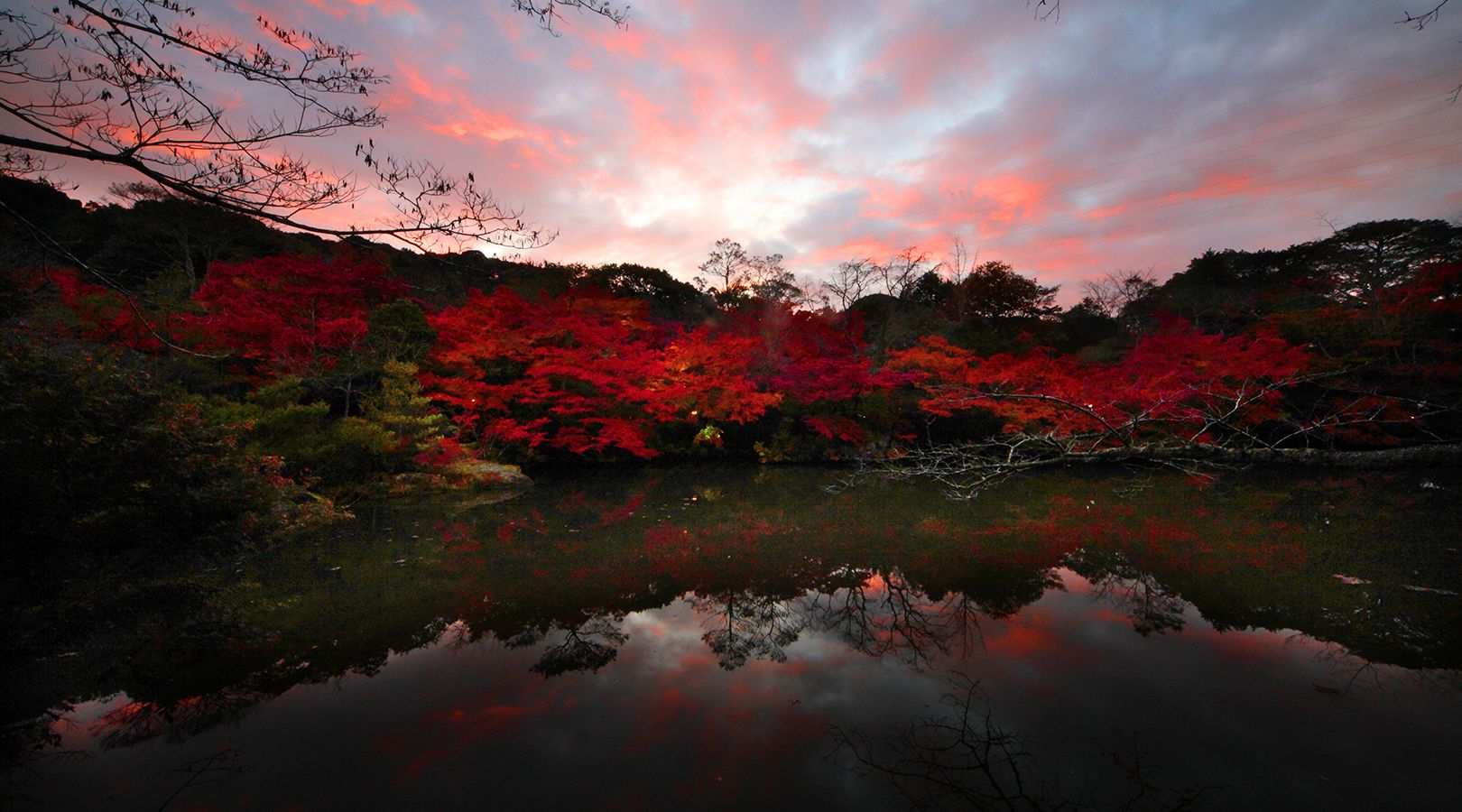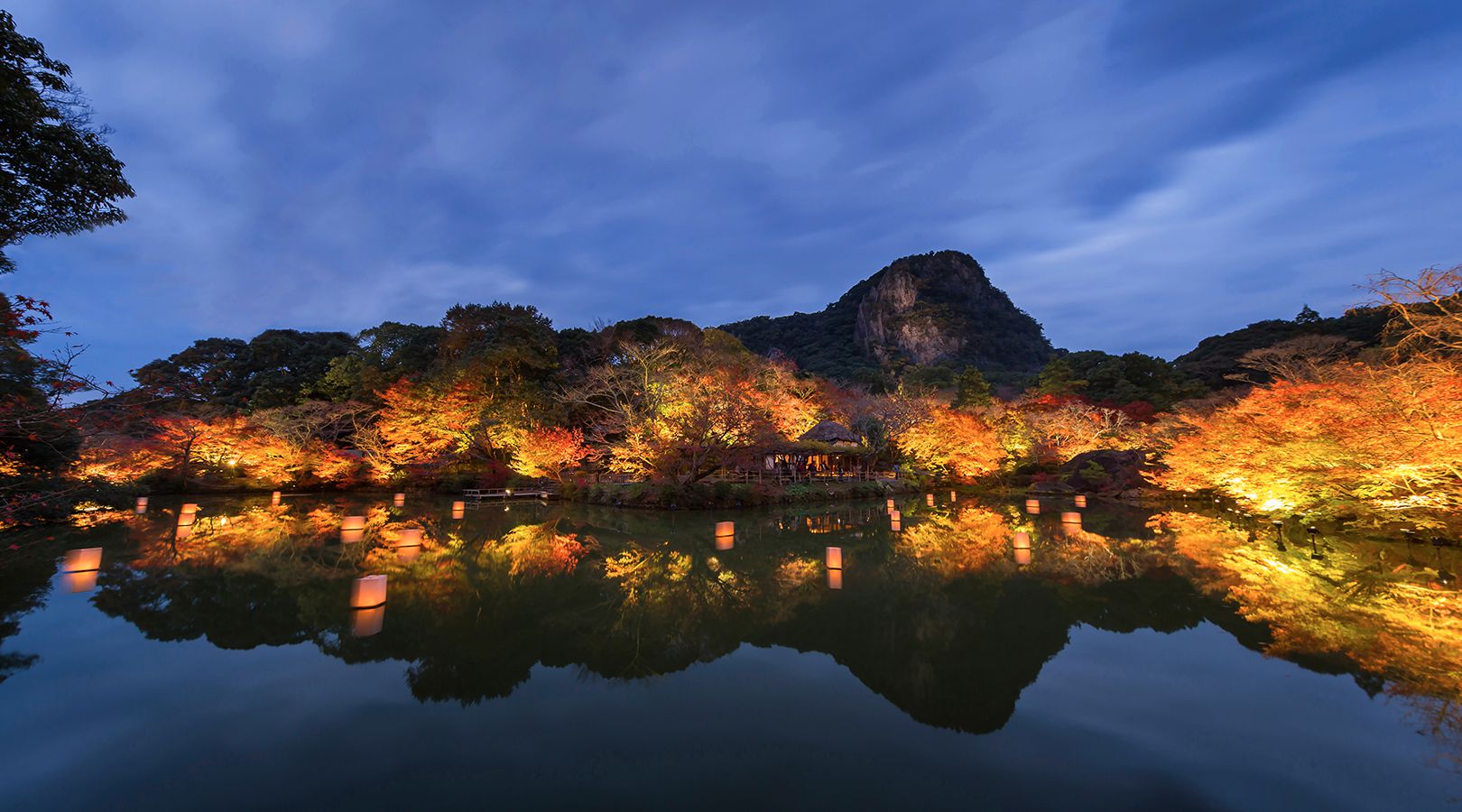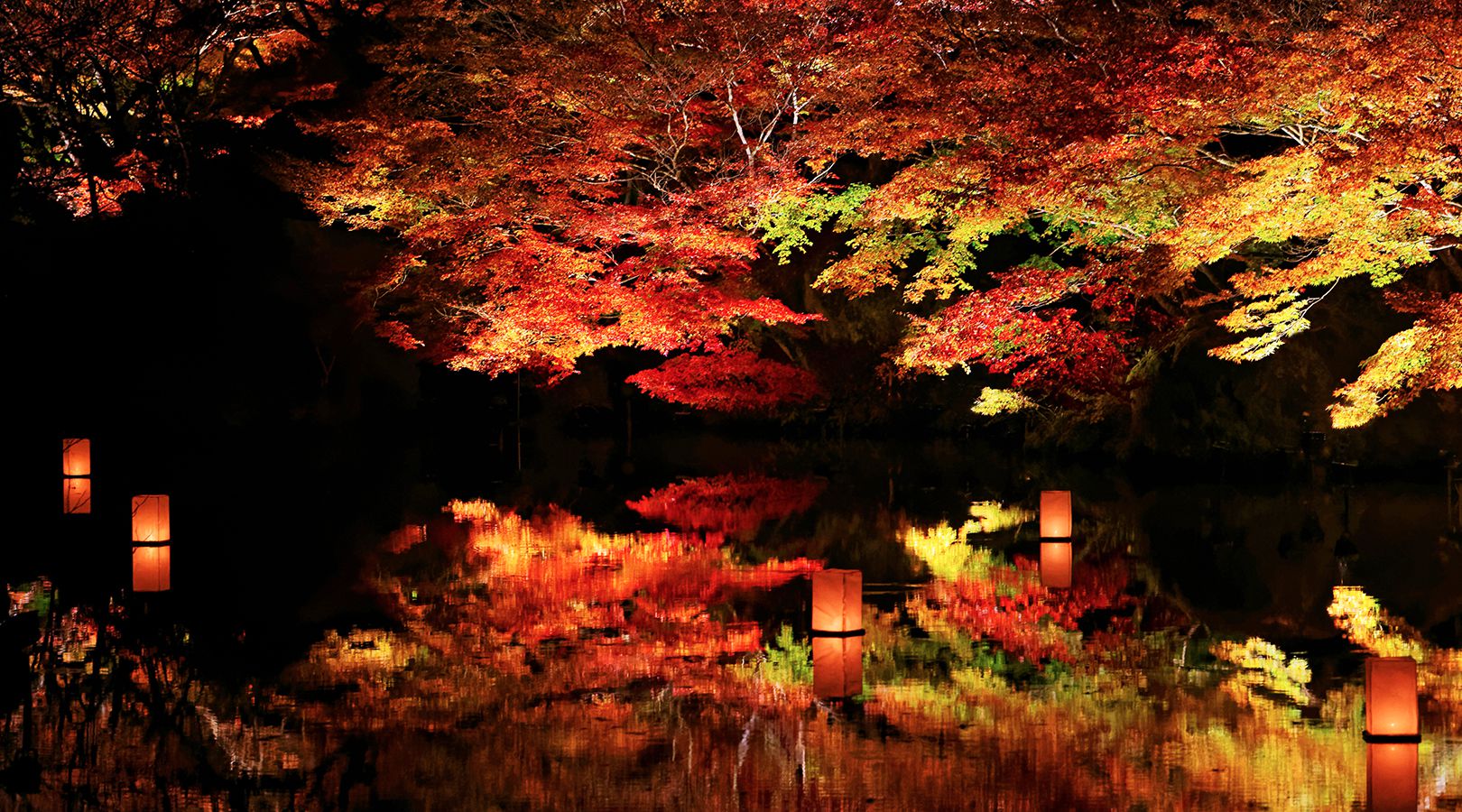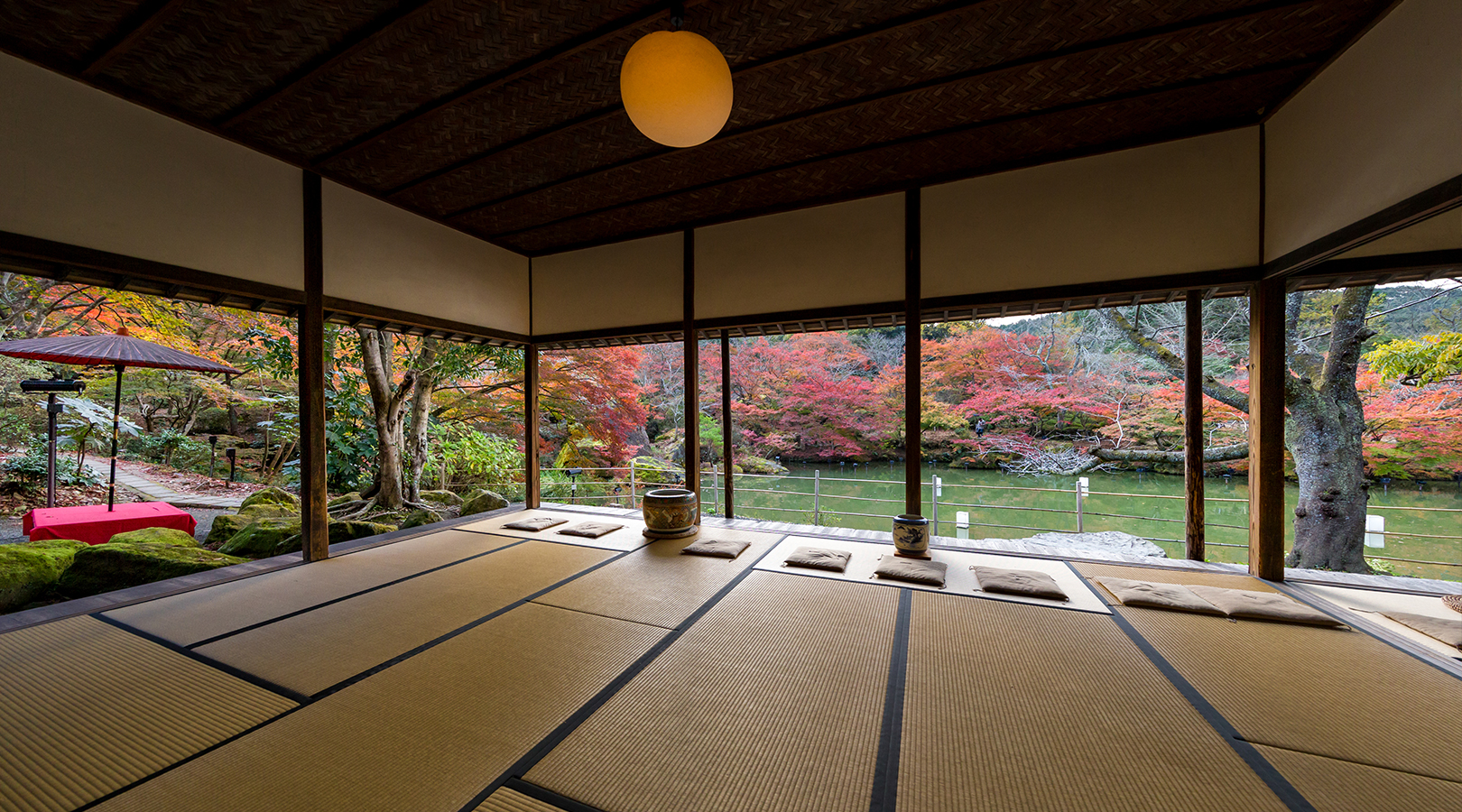 Haginoo Ochaya Tea House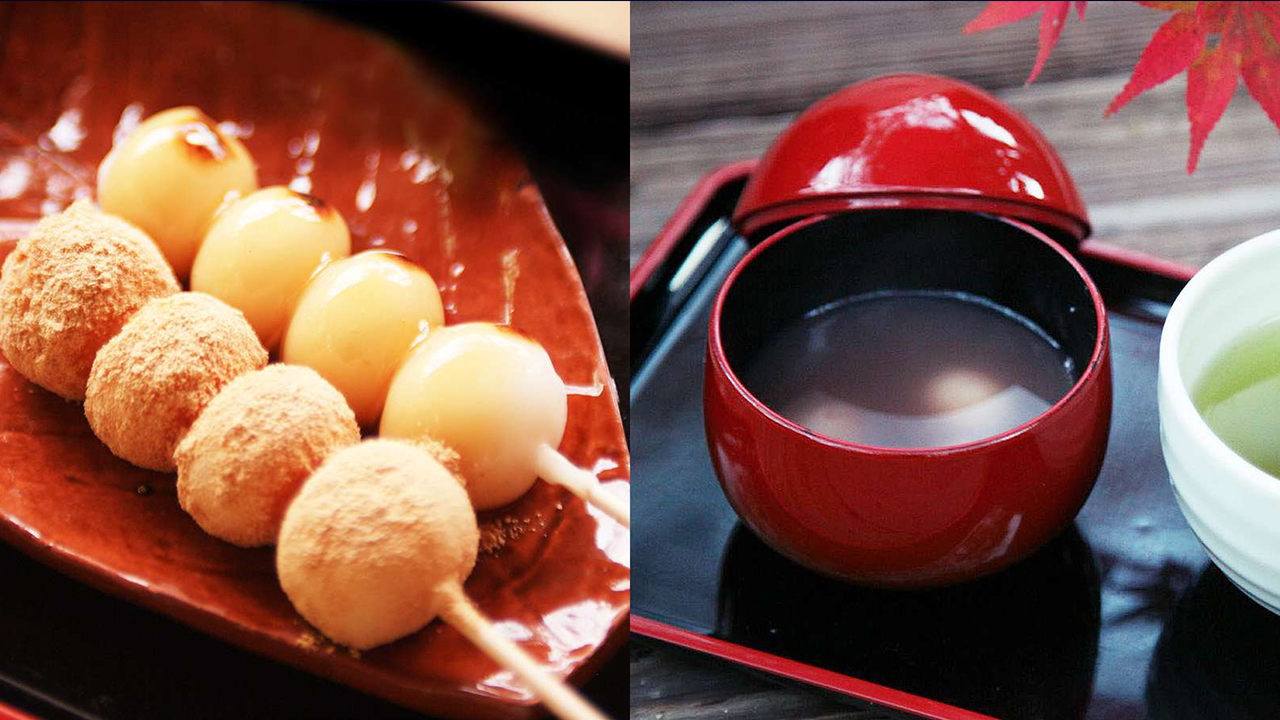 Open to the public during the Fall Foliage Festival, Hagino Ochaya Tea House is pleased to offer its konacha and kushi-dango set (powder tea and skewered sweet dumplings) during the daytime and its konacha and zenzai set (powder tea and red bean soup) at night.
kaji synergy restaurant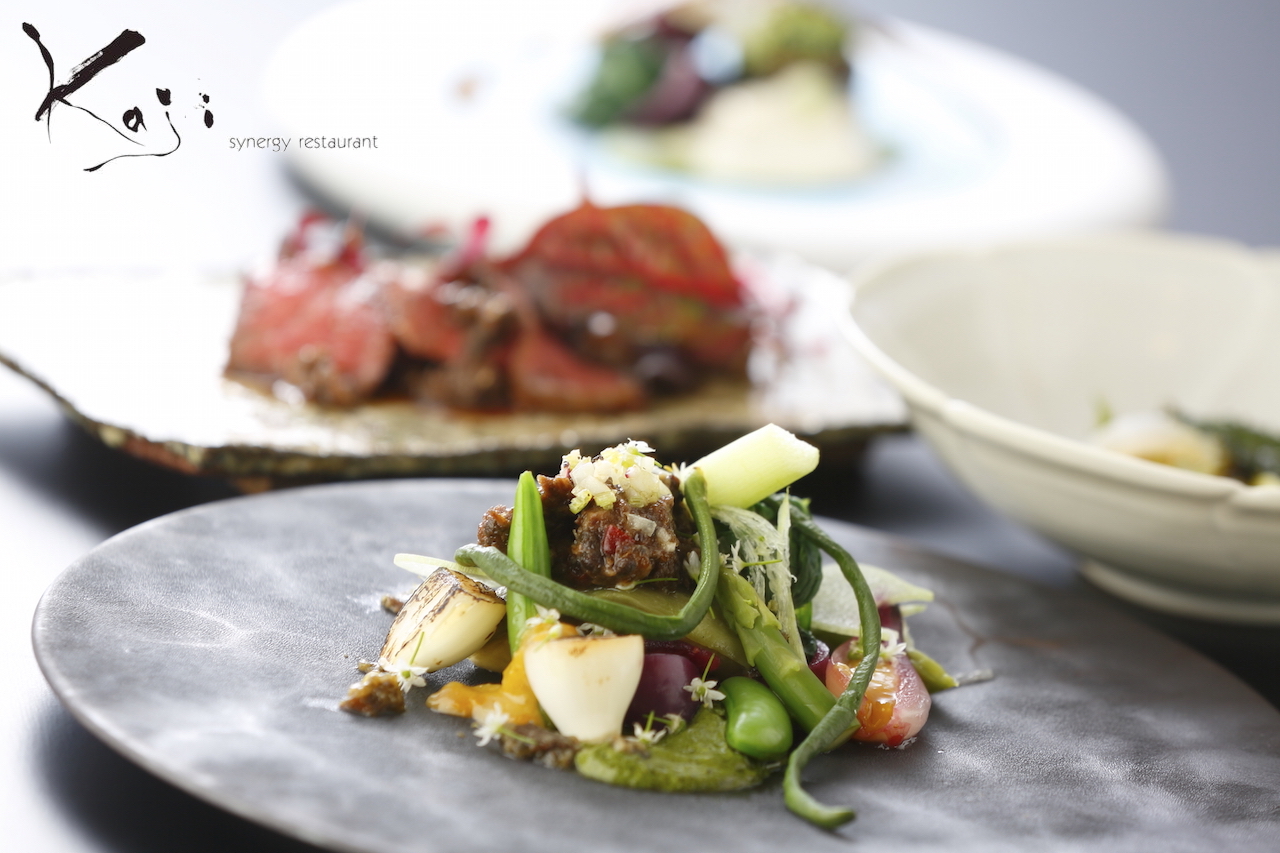 Food and crockery brought up in the land of nature-rich Saga.
Lunch 11:30〜14:00L.O.
Dinner 18:00〜20:30L.O.
*Closed: Monday and 3rd Sunday
For more information, please visit here.
Chaya Bar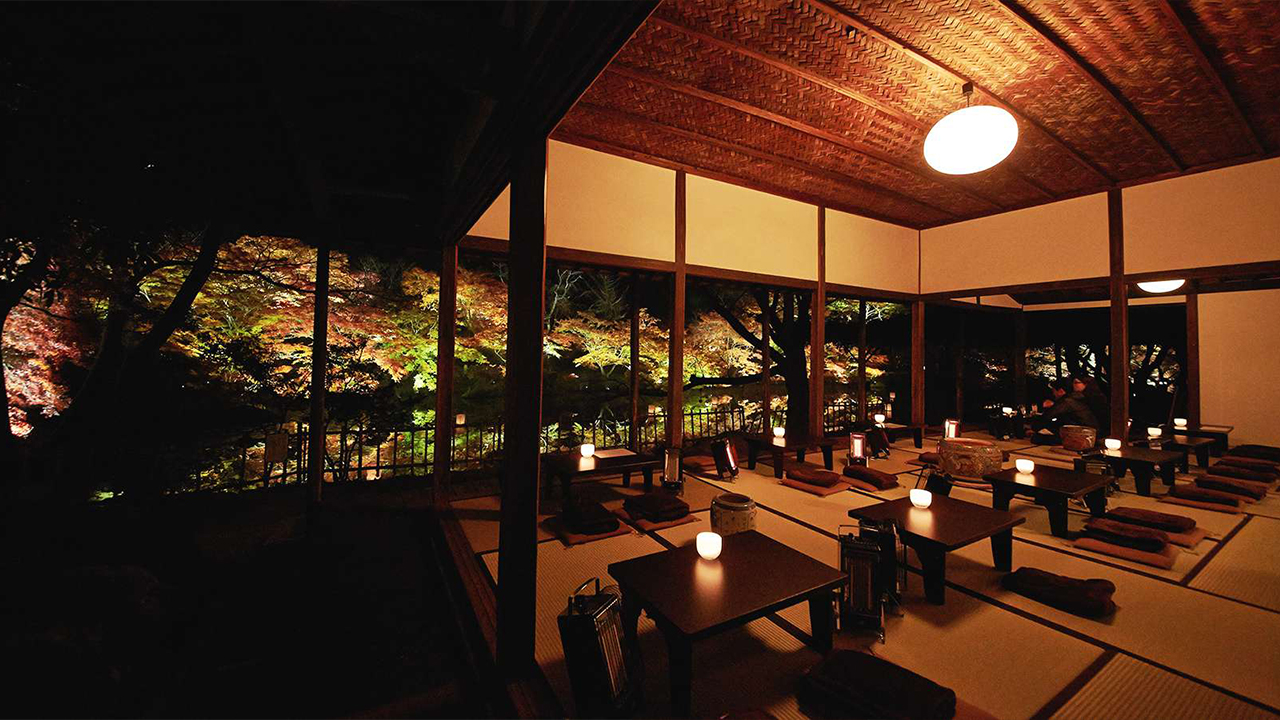 Guests staying at Onyado Chikurintei and Mifuneyama Rakuen Hotel are welcome to patronize the Chaya Bar, which comes into being inside Hagino Ochaya Tea House.
22:00-25:00
(Last order: 12:30 a.m.)
Overview
Dates

Nov 8 - Dec 4 2022
Days closed

Open seven days (also during rainy weather)
Hours

Daytime 8:00 - 17:30
Night 17:30 - 22:00
Admission

Daytime or Night:¥600 for adults, ¥300 for elementary school student
Daytime & Night:¥900 for adults, ¥400 for elementary school student
※ Garden entrance is free of charge for guests staying at Onyado Chikurintei and Mifuneyama Rakuen Hotel
※ Please contact us regarding group rates
Please note:

Drone aerial photography is prohibited.
Bringing tarp and alcohol is prohibited.
Your cooperation is much appreciated.
Free shuttle bus information for visitors traveling on JR [Saturdays, Sundays, national holidays]
We invite you to use the free shuttle bus service operating on Saturdays, Sundays, and national holidays during the Autumn Leaves Festival (November 8th – December 4th, 2022).

・North Exit, JR Takeo Onsen Station⇄Mifuneyama Rakuen
・8:00〜22:00
・Three scheduled round trips per hour
・Free of charge (reservations are not required)